We sell Lumin UVC Sanitizing Systems for cleaning your CPAP masks and accessories. Call us at 1-888-794-3611 for more information.
Lumin UVC Multi-Purpose Disinfecting System
Lumin® is the easiest and fastest way to disinfect CPAP masks and accessories. Lumin® works with a disinfection time of only 5 minutes. The Lumin® is a device intended for home use to clean and disinfect CPAP accessories or PAP devices, including your mask and water chamber. The Lumin® may also be useful as a multipurpose disinfecting device for personal care products (toothbrushes, nebulizers, toys, cell phones, etc). Learn more about the Lumin at their website.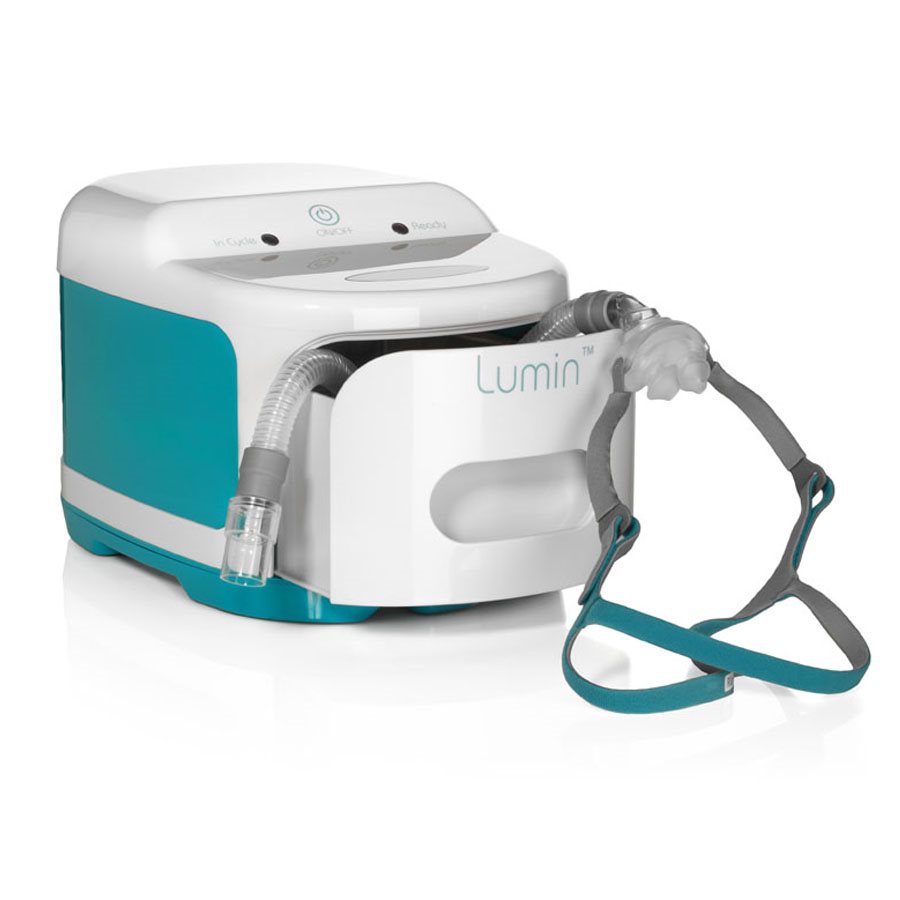 Lumin Bullet UVC Sanitizing System
The Lumin Bullet is a device intended to sanitize CPAP hoses by using a specialized high powered UV LED to help make sanitizing a CPAP hose quick and easy. Efficiently powered, the Lumin Bullet is rechargeable with a micro USB cable with one charge lasting for up to 30 uses. Learn more about the Lumin Bullet at their website.